Piano Kit 3.9 has released!
This info is written in English and Japanese.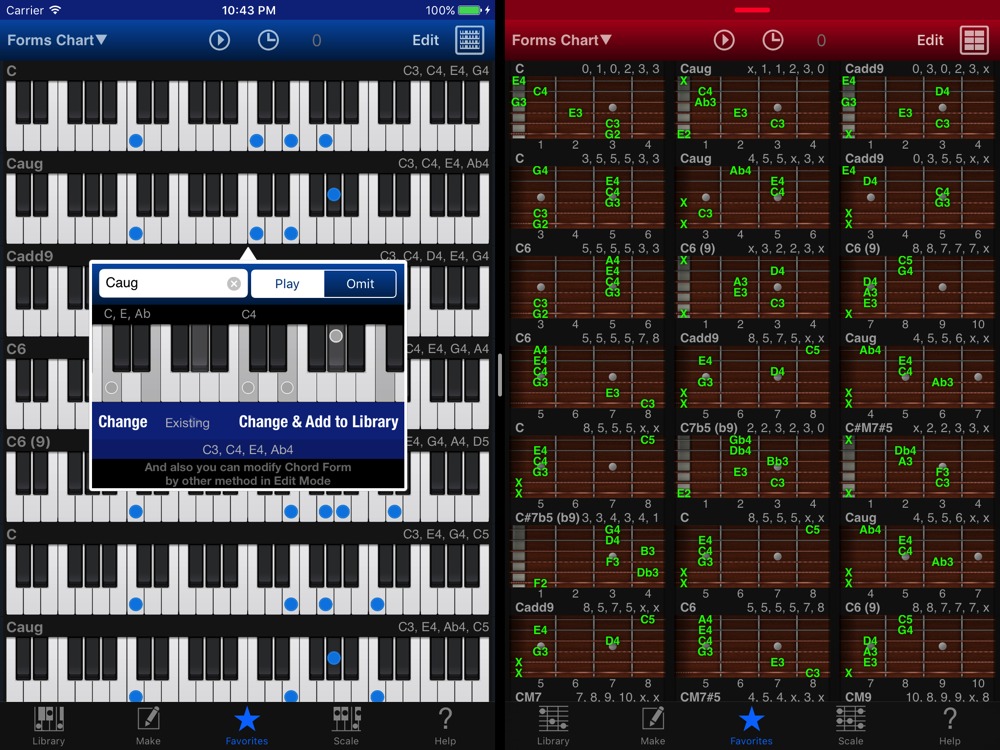 * Screenshot's left side is Piano Kit. (Right side is Guitar Kit)
It's a big update for piano chord form and scale app.
At last supported iPad multitasking (Slide Over, Split View)!
Piano Kit supports iPhone, iPod touch and iPad.
Great Piano Chord Form app in your pocket! Check it out!
Piano Kit support page with App Store link
iPad multitasking screenshots are here.
Piano Kit shows all objects suitable place and size in any conditions on any size of iPad.
Currently Chord Scale Bundle all apps (Chord NOTE, Guitar Kit and Piano Kit) support this feature!
—
Piano Kit 3.9 がリリースされました!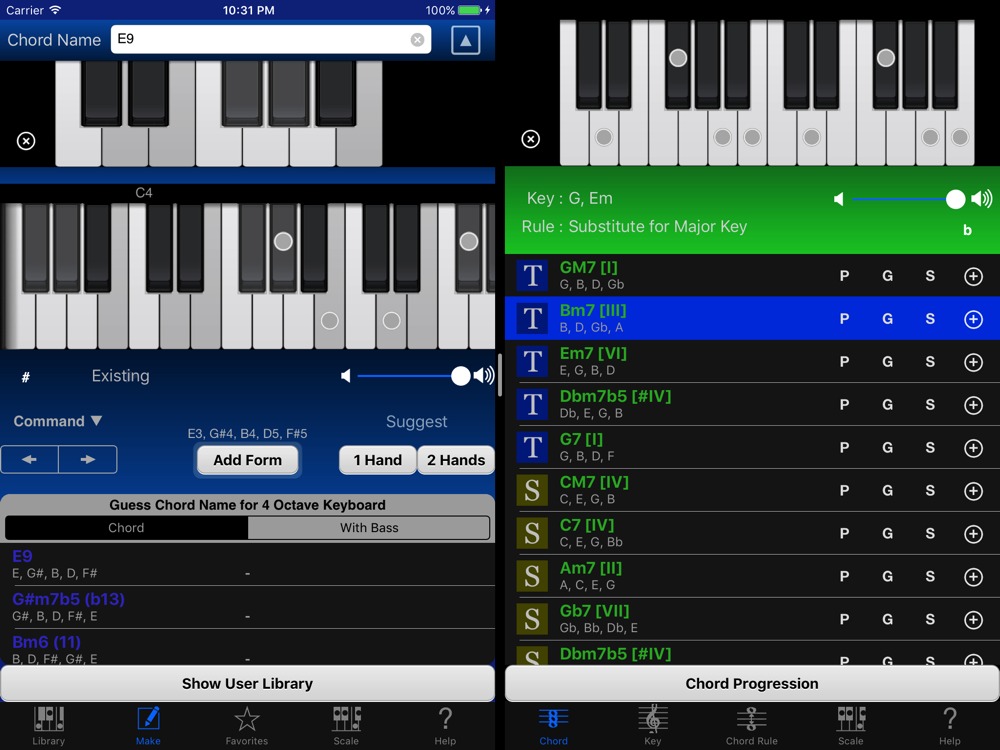 * スクリーンショットの左がPiano Kitで、右はChord NOTEです。
ピアノコードフォーム&スケールアプリの大きなアップデートです。
待望のiPadでのマルチタスキング(Slide Over, Split View)に対応しました!
Piano Kit は iPhone, iPod touch and iPad でご利用できます。
すぐれたピアノコードフォームアプリをあなたのポケットに!
ぜひこの機会にご利用くださいね♪
Piano Kit サポートページ(App Storeへのリンクあり)
たくさんのマルチタスキングのスクリーンショットをこちらに掲載しました。
Piano KitはあらゆるサイズのiPadのいかなるモードにおいても最適な表示をします。
これで、Chord Scale Bundleのすべてのアプリ(Chord NOTE, Guitar Kit and Piano Kit)がiPadでのマルチタスキング(Slide Over, Split View)に対応しました!