Piano Kit 5.0 has released!
Piano Kit 5.0 がリリースされました!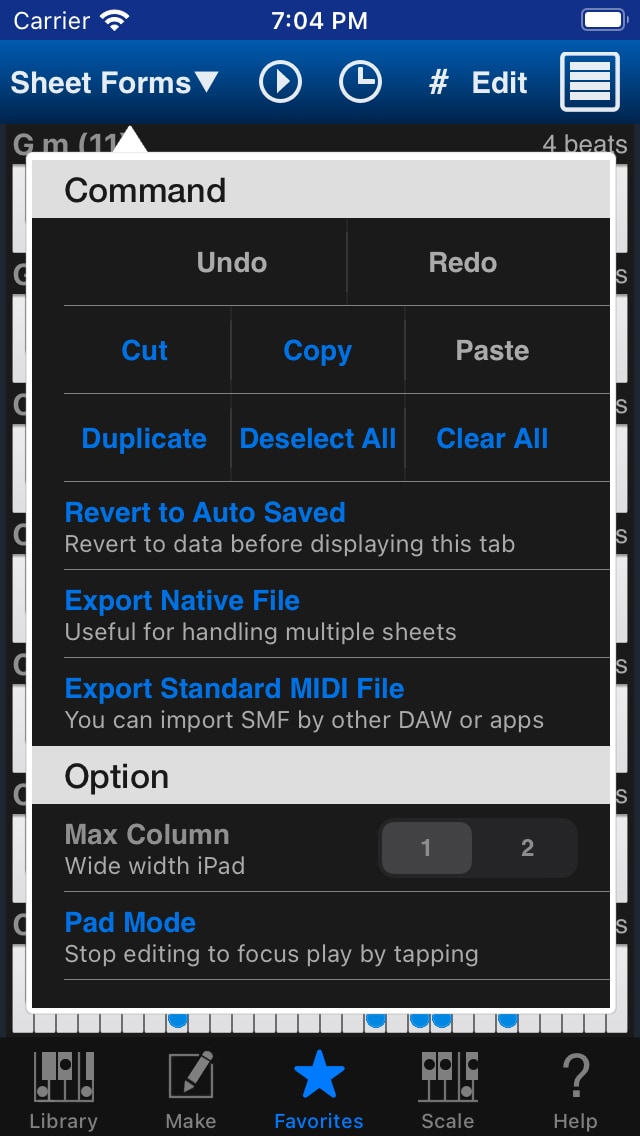 The following changes have been made to Sheet View in Favorites Tab.
Added Pad Mode. Users can focus on playing by tapping.
Organized Title Menu.
Added "1 Bar Beats" to the "All" section of Beat Menu. All chord forms can now be reset to default beats count with a single operation.
Improved management of Play button.
Made Beat Count label easier to see.
Fixed some minor issues.
Let's download now!
https://therootage.com/iphone/piano-kit-en/
Guitar Kit 8.0.1 changes here.
Renamed Button Mode to Pad Mode in Sheet View.
https://therootage.com/iphone/guitar-kit-en/
—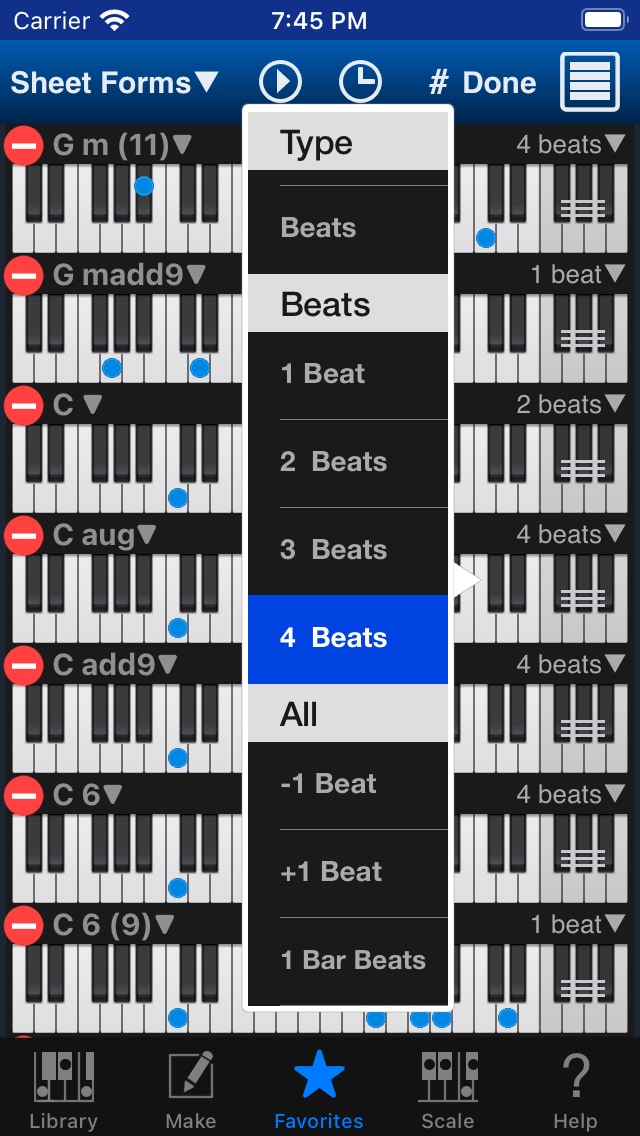 FavoritesタブのSheetビューに以下の変更を加えました。
Pad Modeを追加しました。ユーザーはタップしてプレイすることに集中できます。
Titleメニューを整理しました。
Beatメニューの"All" セクションに"1 Bar Beats"を追加しました。すべてのコードフォームを1度の操作で、1小節のビート数にリセットできるようになりました。
Playボタンの管理を改善しました。
ビートカウント表示を見やすくしました。
いくつかの細かい問題に対処しました。
ぜひダウンロードしてください!
https://therootage.com/iphone/piano-kit-ja/
Guitar Kit 8.0.1 の変更点。
SheetビューのButton ModeをPad Modeに名称変更しました。