Guitar Kit ver 7.8 has released! Also Piano Kit, Chord NOTE have updated!
Guitar Kit ver 7.8がリリースされました!また、Piano KitとChord NOTEもアップデートしました!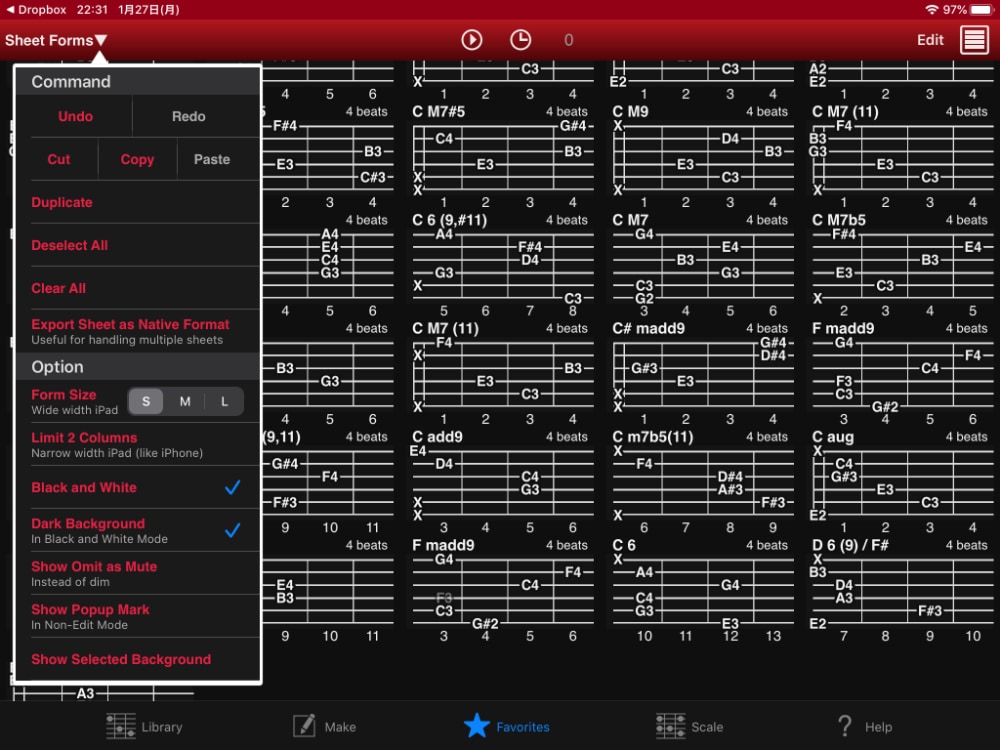 Guitar Kit has added Dark Background mode for Sheet View.
It will help prevent screen light leakage in dark places such as live performance.
And Chord Scale Bundle (Chord NOTE 7.8, Piano Kit 4.6.2 and Guitar Kit 7.8) updates resolve some text truncation issues and include some scroll indicator display improvements.
https://therootage.com/iphone/
ーー
Guitar KitのSheetビューにDark Backgroundモードが追加されました。
ライブパフォーマンスのような暗い場所で使用する時に、画面の光が漏れるのを避けるのに役立つでしょう。
そしてChord Scale Bundle (Chord NOTE 7.8, Piano Kit 4.6.2 and Guitar Kit 7.8) の今回のアップデートは、iOS 13において文字が省略される問題を解決し、スクロールインジケータの表示を改善するでしょう。