At last Chord NOTE 7.0 and Piano Kit 4.1 has released!
This info is written in English and Japanese.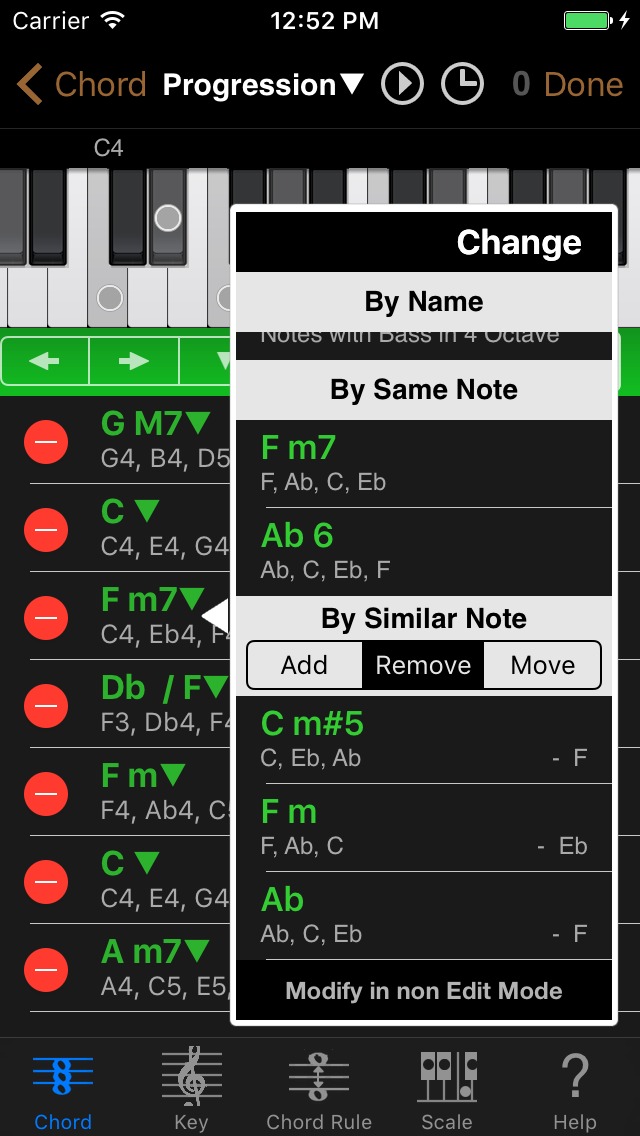 Progression View support Cut, Copy and Paste. You can copy any chord of Chord Progression. Chords on Chord Progression of Chord NOTE compatible with chord forms on Sheet View of Piano Kit. So you can paste copied chord to both apps.
And Name Menu of Progression View shows similar chords (add 1 note, remove 1 note, move 1 note) now.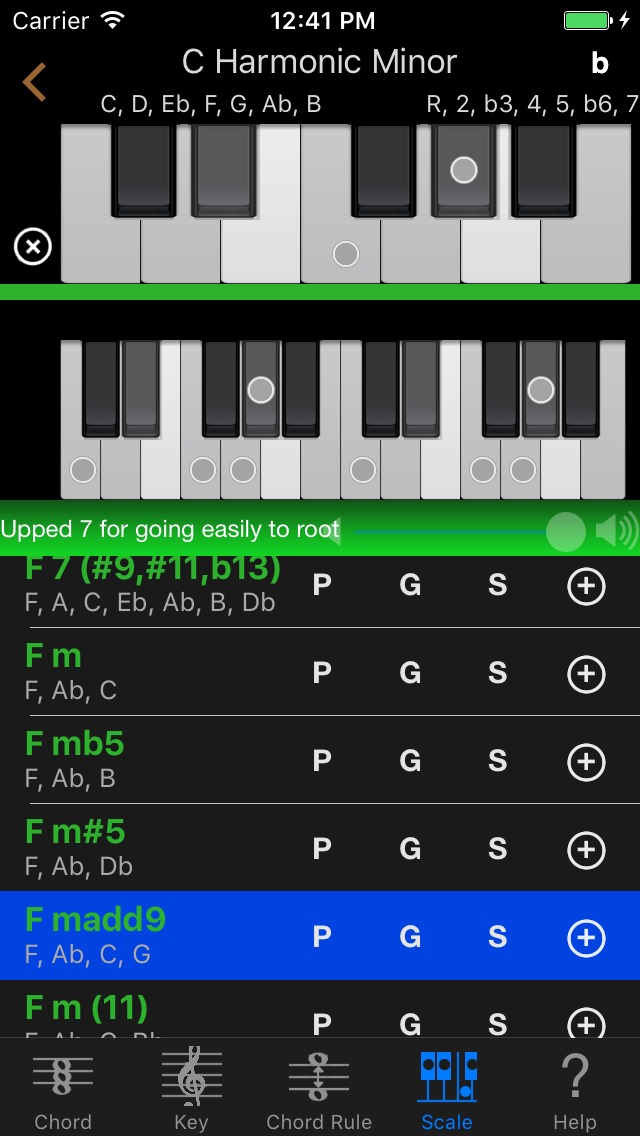 Completely refined Match View (it shows chords matching Scale).
Automatically all chord names change accidental and show them adding space after Root and before & after / (Bass mark). In addition, you don't need to add space for registration chord names.
This update improves good many functions and enhances usability in various situation.
Chord NOTE 7.0 will support your composing great music! Let's download now!
Chord NOE and Piano Kit support page with App Store link
All changes note is here (Chord NOE, Piano Kit).
—
Chord NOTE 7.0、そしてPiano Kit 4.1がリリースされました!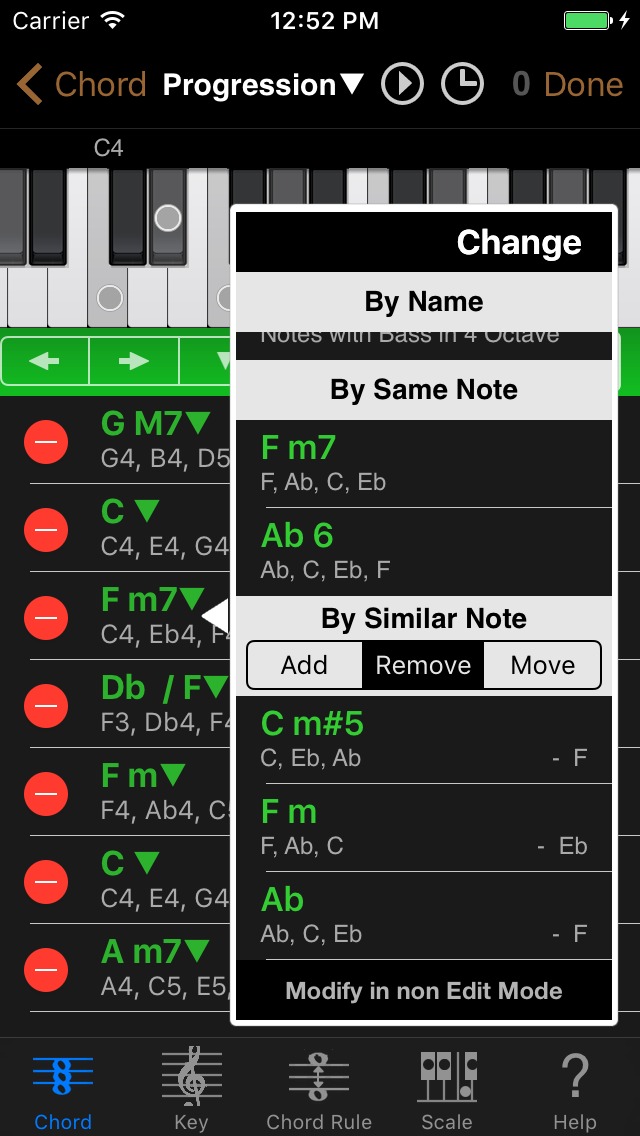 コード進行画面はコピー&ペーストをサポートしました。また、Chord NOTEのコード進行画面のコードとPiano KitのSheetビュー画面のコードフォームは互換性があるので、お互いにペーストできます。
そしてコード進行画面のNameメニューは似たコードを表示できるようになりました。1音追加、1音削除、1音移動したコードが見やすく表示されます。Customize Chord画面、そしてPiano Kitにも同様の機能が備わっています。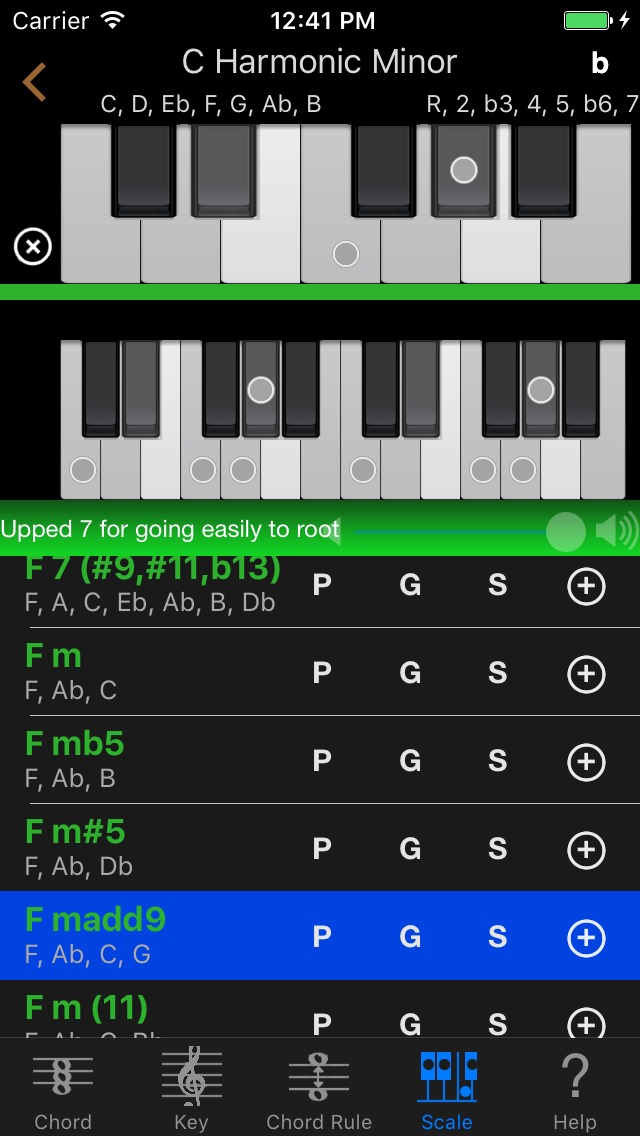 Scale にマッチするコードを探す Match View は完全に再設計されました。より実践的に使えるでしょう。
すべてのコード名は自動的にその画面のアクシデンタル(#, b)に追随して表示されます。また Root の後や / (ベースマーク)の前後に自動的にスペースを入れて表示するので、とても見やすいです。なお、コードフォームの登録は今まで通りスペースを入れなくてもかまいません。コード名などもより見やすいカラーに変更されました。
その他にもこのアップデートは非常に多くの機能の追加と改良を含み、ユーザビリティも大きく向上しています。
Chord NOE 7.0はあなたの作曲活動を大きく後押しするでしょう!ぜひダウンロードしてください♪
Chord NOTE サポートページ, Piano Kit サポートページ(App Storeへのリンクあり)
すべての変更点はこちらに記載されています(Chord NOTE, Piano Kit)。