Chord NOTE 8.0 and Guitar Kit 8.0.2 have released!
Chord NOTE 8.0 has released!
Chord NOTE 8.0 がリリースされました!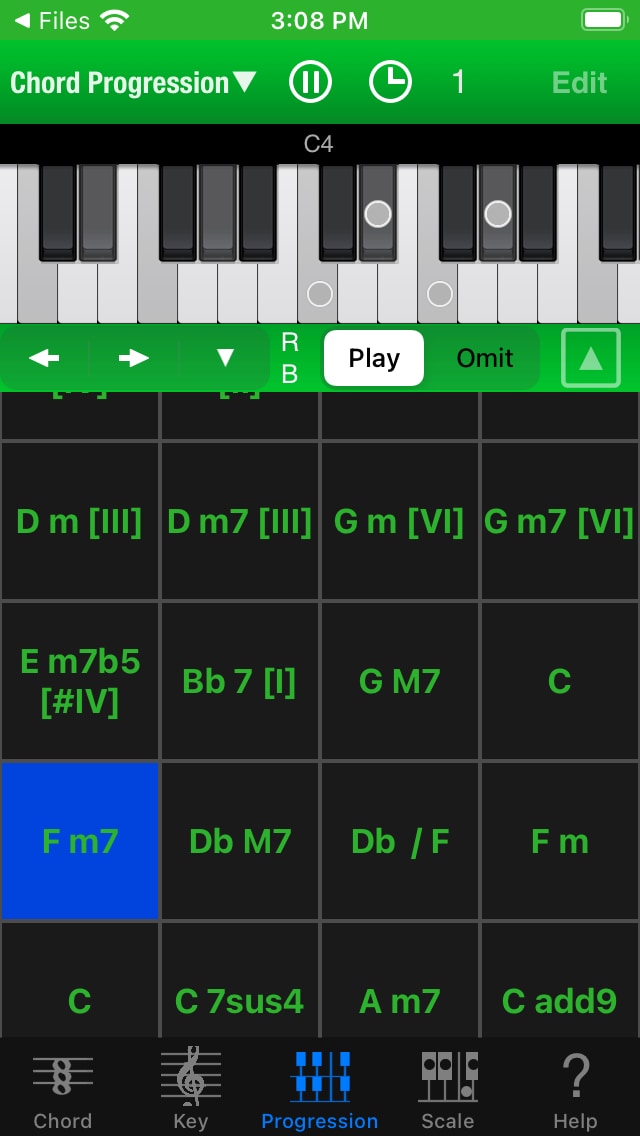 The following changes have been made to Chord Progression.
Added Pad Mode. Users can focus on playing by tapping square Pad.
When there is no selection in Chord Progression, the Chord user taps in Chord Picker will be added now.
Added "1 Bar Beats" to the "All" section of Beat Menu. All chords can now be reset to default beats count with a single operation.
Organized Title Menu.
Rewritten to completely new UI engine for Chords list.
Improved management of Undo and Redo for Chord Picker.
Solved the problem of noise when exporting.
Improved management of Play button.
Made Beat Count label easier to see.
Let's download now!
https://therootage.com/iphone/chord-note-en/
Guitar Kit 8.0.2 changes here.
Improved the display of Popup Menu in Sheet View.
https://therootage.com/iphone/guitar-kit-en/
—
Chord Progressionに以下の変更を加えました。
Pad Modeを追加しました。ユーザーはスクエアなPadをタップしてプレイすることに集中できます。
選択されたコードがない状態でChord Pickerでコードを選ぶと、そのコードが追加されるようになりました。
Beatメニューの"All" セクションに"1 Bar Beats"を追加しました。すべてのコードを1度の操作で、1小節のビート数にリセットできるようになりました。
Titleメニューを整理しました。
コードリストの描画を全く新しいエンジンに書き直しました。
Chord PickerのUndo, Redoのマネージメントを改善しました。
Export時にノイズが出ないようになりました。
Playボタンの管理を改善しました。
Countラベルを見やすくしました。
ぜひダウンロードしてください!
https://therootage.com/iphone/chord-note-ja/
Guitar Kit 8.0.2 の変更点。
Sheet ビューのポップアップメニューの表示の改善をしました。