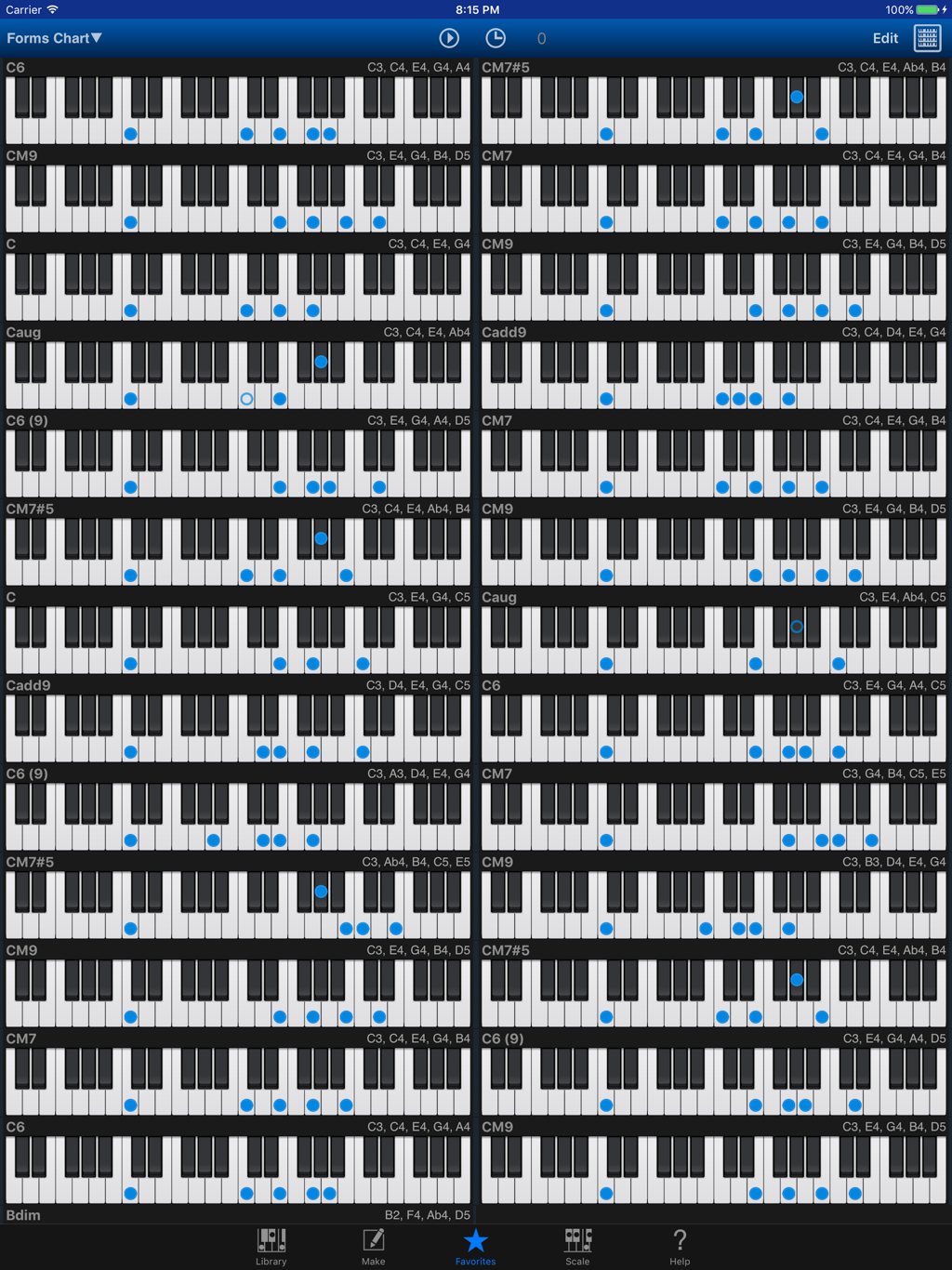 Piano Kit 3.7 has released! It's a great piano chord form app.
Improved layout engine for iPad and etc.
Strip Bottom button allows you to remove unwanted bass note easily.
• Supported Landscape mode for iPad.
• Supported 12.9inch iPad native resolution.
• Supported multi column for Chart View on iPad.
And more…
//therootage.com/iphone/piano-kit-en/
Check it out!
ーー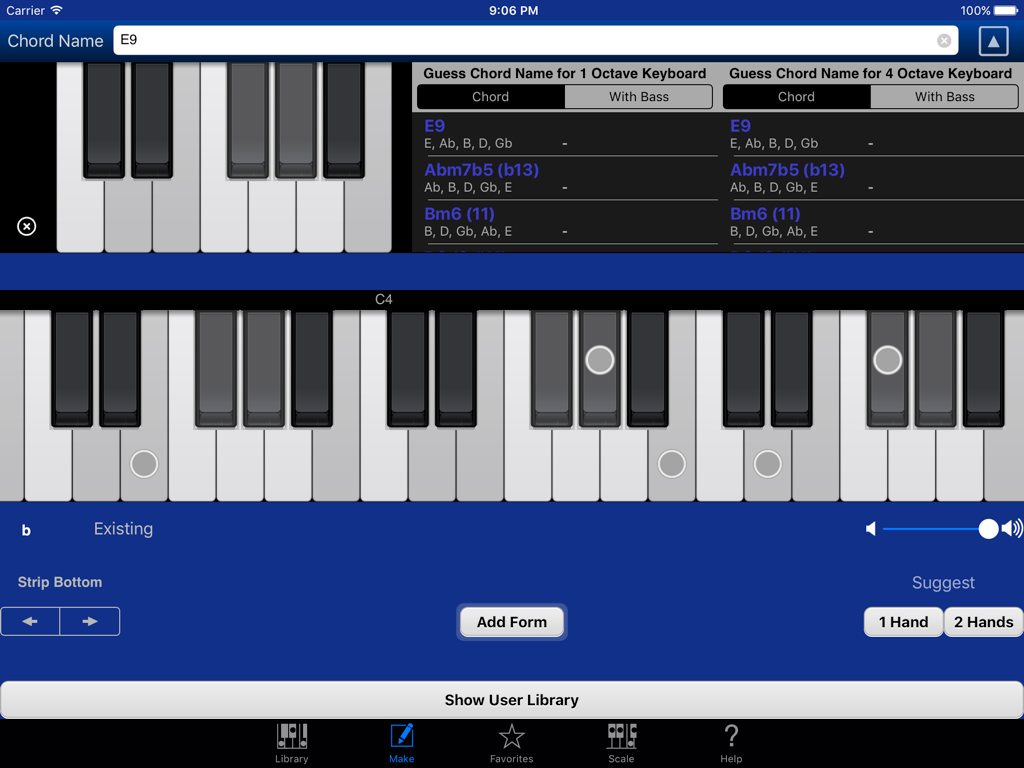 iOS用ピアノ・コードフォーム・アプリ、「Piano Kit 3.7」がリリースされました♪
特にiPad向けにレイアウトエンジンの改良が多く含まれています。
また、Strip Bottomボタンは不要なベース音を簡単に削除するのに役立つでしょう。
• iPadのランドスケープモードに対応しました。
• 12.9inchサイズのiPadのネイティブサイズに対応しました。
• iPadのChartビューのコードフォーム一覧がマルチコラムに対応しました。
などなど…
//therootage.com/iphone/piano-kit-ja/
ぜひダウンロードしてください!