All apps updates are released!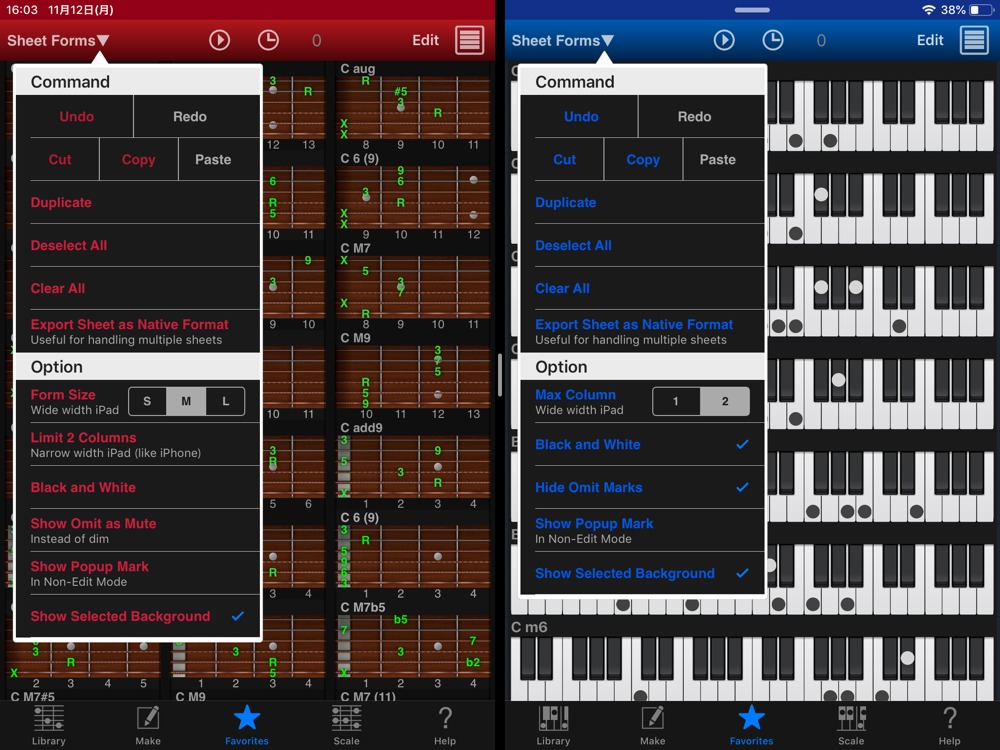 Chord Scale Bundle (Chord NOTE, Guitar Kit and Piano Kit), PET Bottling, Kappa Theater has updated! They include iPad Pro 11-inch and iPad Pro 12.9-inch (3rd generation) support.
And Chord Scale Bundle realize unlimited undo and redo on Chord Progression, Chord Sheet.
Other changes :
Chord NOTE
Added a feature that user can show only chords you selected on main chord list in "Advanced Option" (In-App Purchase ).
Guitar Kit, Piano Kit
Fixed problems about a feature to add all chord forms are not existing in library when user export SMF.
PET Bottling
Moved indicator to left top for usability.
Changed timing to play falling cap sounds to touch down.
Now indicator shows position of falling cap sounds.
All app's support page with App Store link
Let's download now!
—
すべてのアプリのアップデートがリリースされました!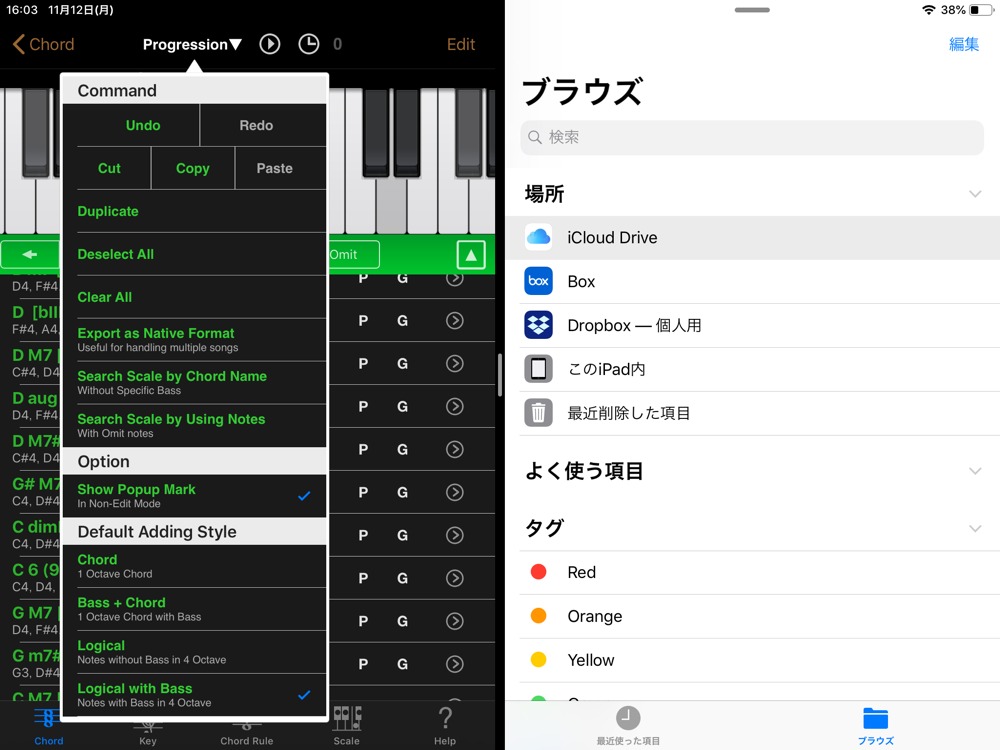 Chord Scale Bundle (Chord NOTE、Guitar Kit、Piano Kit)、PET Bottling、河童劇場 がアップデートされました!このアップデートは iPad Pro 11-inch and iPad Pro 12.9-inch (3rd generation) のサポートを含みます。
また、Chord Scale Bundle の Chord Progression 画面, Chord Sheet 画面は無制限のUndo, Redoを実現しました。
そのほかの変更点 :
Chord NOTE
アプリ内購入(追加オプション)に、メインのコードリストにユーザーが選択したコードのみを表示する機能を加えました。
Guitar Kit, Piano Kit
SMF出力時にライブラリにないコードフォームをすべて追加する機能の問題を解消しました。
PET Bottling
見やすいようにインジケータを左上に移動しました。
Capを落とした時のサウンドをタップした瞬間になるように変更しました。
インジケータはCapを落とした時のサウンドの位置も表示するようになりました。
すべてのアプリのサポートページ(App Storeへのリンクあり)
ぜひダウンロードしてください♪