You can Listen "Same Time" at MySpace or Amazon Artist Central
http://www.myspace.com/rootage
http://www.amazon.co.jp/Rootage/e/B0047R4SPK 
Lyric of Same Time is translated by Misa.
Thank you, Misa! :D
—
Same Time
I didn't even know you were crying alone.
I'm such a silly clown played the fool, we looked at each other.
Your eyes are soaked with tears… Our time stops.
If I've ever looked back, there must've been something comes to mind.
Foolish me didn't even notice your sign.
At the time you got a mosquito bite on your forehead, covering it with your hand you gave bashful smile.
If we close our eyes softly, we are together as one.
Conversation doesn't connect.
The same words spoken as before, now sound differently than the time.
We snuggle as fixing the separated times, holding anxiety.
Golden fallen leaves cover over the road as we go.
Morning glow shines, long shade keeps wearing behind.
Still be in time for your heart? We could be together as one.
The same time wraps us, with blushing cheeks, lips put together.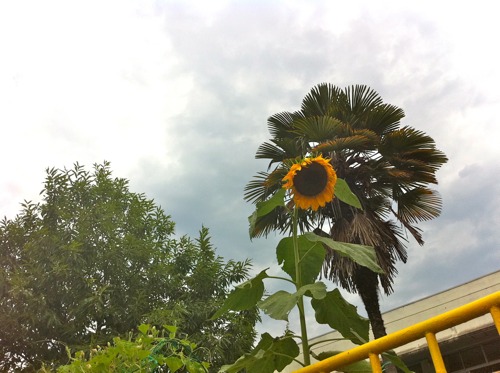 Followings are original Japanese Lyric.
—
Same Time
あなたがひとり 泣いていたことも知らず
おどけた僕はまぬけなピエロ 顔見合わせ
あなたの目は涙で濡れて ふたりの時は止まり
振り返ればそう 思い当たる節があるはず
あなたのサインに 愚かな僕は気づきもせず
あのころ、蚊にかまれたおでこを 手で押さえて、あなたははにかむ
そっと目を閉じてみれば ふたりはひとつ
噛み合ない会話 かける同じ言葉が あの頃とは違って聞こえる
隔てられた時間を補うように寄り添う 不安を抱き
黄金の落ち葉 ゆく道を覆いつくす
朝焼けが照らす 長い陰をまとったまま
あなたの心にまだ間に合うの? ふたりはひとつになれる
同じ時がふたりを包む 頬染め、唇重ね