iPhone / iPod touch向けギターのコードフォームアプリGuitar KitがVer 2.0にアップデートしました。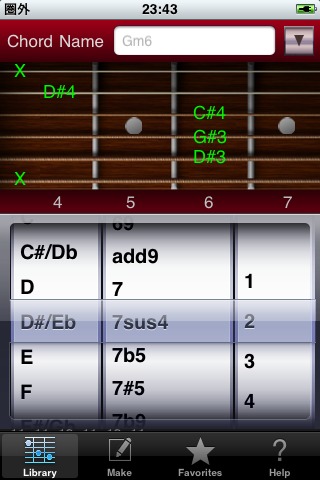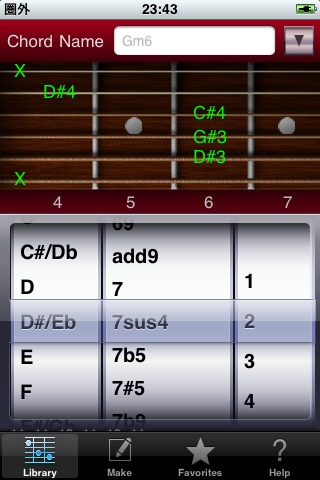 Favoritesタブが加わり、より手軽にコードフォームにアクセスできるようになったと思います。
コードフォームを一時的に溜めておいて、順番に鳴らしてみるのもいいでしょう!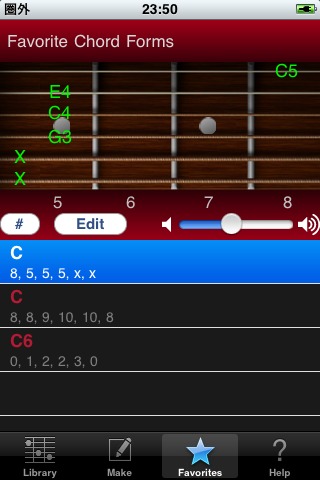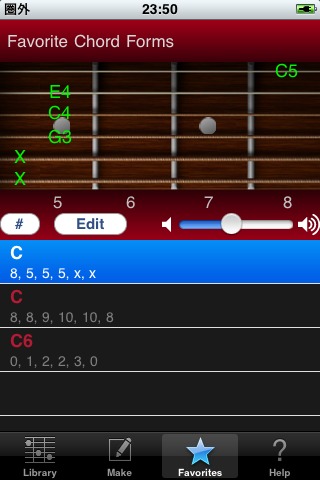 詳しい今までの変更履歴はこちらをご覧ください。
また、サポートページにはすべての機能について詳しい説明があります。
ダウンロードはこちらです。
また、サポートページの最後に非常に多くのTipsを掲載しました。ぜひご覧ください。
—
Guitar Chord Form app "Guitar Kit" for iPhone / iPod touch update to ver 2.0!
This release is must have update. Because added Favorites Tab and fixed some issues!
You can now more easily access to your favorite chord forms.
Listen & view some chords by memory to Favorite Tab. It's very cool idea!
Now Support page has many Tips. Check it the bottom of Support page :)
Changes : //therootage.com/blog/2010/09/01/changes-note-about-guitar-kit/
Support Page : //therootage.com/iphone/guitar-kit-en/
Download : http://itunes.apple.com/us/app/guitar-kit/id387169812?mt=8