Astro Rocket is most addictive space action game.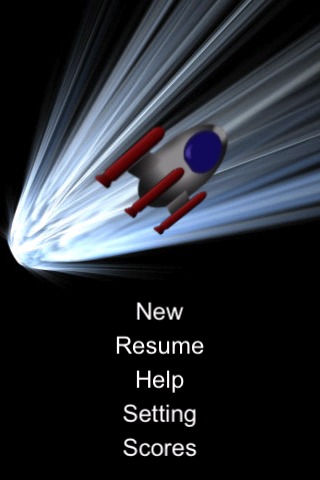 新しいiPhone / iPod touhアプリ「Astro Rocket」がリリースされました。
あなたのミッションはロケットのパイロットになって、迫り来る隕石を避け続けることです!
レベルがアップするたび、迫り来る隕石のスピードが増し、緊迫感がアップします。
1分1レベルでちょっとした時間に気軽に遊べるスペース・アクションゲームです。
Resumeボタンで、いつでも続きを再開できます。
こちらからダウンロードできます。
サポートページはこちらです。
—
Most addictive space action game "Astro Rocket" for iPhone and iPod touch released at App Store in iTunes.
You are Rocket Pilot! You continue to avoid all meteorite, this is your mission!
Meteorite's speed is up whenever Level is up. This is growing more and more tense.
1 Level is 1 minute, so you can play this space action game in short free time.
If you tap Resume button, you can play from last Level.
Have fun! :)
Download from here.
Support page is here.